Indiana Jones Hat
The Indiana Jones franchise has been a favorite among many people, so much so that they have ardently collected all the ensuing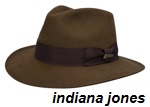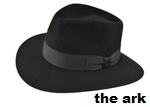 merchandise f the film. This includes the famous hat and whip combination. While some go through many hardships to procure certain articles from the movie, the Indiana Jones hat can however be easily procured. This hat can be found at Miller Hats. When it comes to talking about the Indiana Jones hat, you are actually looking at a hat made of a very specific kind of material. If you would like to pull off the authentic look, you should not go for anything but the original.

read more ........







Trooper Hats

Are you looking for a replacement to trooper hats? When it comes to trooper hats, authenticity is a key factor that has to be considered. Trooper hats are essentially a part of the state trooper's uniform, but it can also be worn for fun. While the clothing choices for this unique pairing can become cumbersome, it offers the individual an opportunity to experiment with styles.

read more ........




Texas Cowboy Hats
When in Texas, wear Texas cowboy hats to feel that you are a part of the easy-going, ranch-loving American.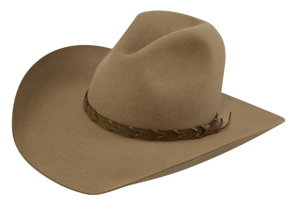 Texas cowboy hats are perfect accessories to keep you away from the hot Texan sun. In addition, they are well suited to informal clothing. Tip these hats forward for an edgy appeal or backwards for a laid-back appeal. Either way,

read more ........







John Wayne Hats

If you are a fan of John Wayne, you must collect John Wayne Hats. These hats are a necessity to those who admire the cowboy movie genre. They are crisp fashion accessories guaranteed to add pizzazz to your everyday attire. Their wide brim and comfortable top protect you from harsh weather conditions. John Wayne hats are extremely durable and an authentic purchase can last you ages.

read more ........







Men Summer Hats

The summer season is cruel on health. Even with enough fluids in our system, potent sun protection lotions on our skins, men run the risk of contracting various illnesses due to sun exposure. What we need is a potent solution for the heat. Men summer hats are excellent agents in warding off the excess of heat. They are stylish, lightweight and lets the scalp breathe easily,

read more ........







Western Hats

What makes a western movie truly iconic? You guessed it right - western hats! The good, the Bad and The Ugly will be totally different without the iconic headgear. Beyond the genre, western hats are a veritable rage in fashion. They are lightweight yet sturdy accessories that make even the drabbest of attires look rustic chic. They are available in a variety of color,

read more ........




Military Hats
Nothing beats the superior charm of military hats. Whether worn in uniform or separately, these hats provide sufficient addition of oomph and style to your personality. Military hats are primarily strong structured hats with military insignia on the front the crown. The colors vary from country to country, but present a uniform and yet pleasing front to the eye.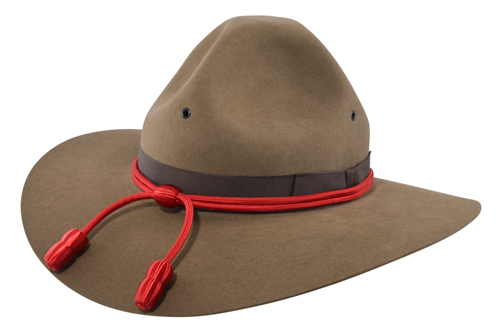 read more ........







Men Dress Hats
If you like showing off your well-dressed persona, you need to find ways to constantly look your best in spite of wearing nearly the same outfit. Men dress hats are one of such wonderful accessories which can complete both formal and informal attire. While men dress hats are mostly worn during formal times and festivities, it can always be toned down to create the right sort look.

read more ........







Men Caps
If your heart goes aflutter for hats and caps, you should think of investing in a formidable hat collection. Granted that like most collections, having a men caps collection can be daunting, but that should hardly keep you from doing it. Men caps are casual accessories that keep your outfit unique. However, that hardly implies sacrificing comfort in the name of style.

read more ........







Men hats

A man can never look complete without men hats. It is the only accessory that can chisel his machismo into the mould of sophistication and make him look modern yet classic. Men hats are an essential accessory in a man's wardrobe. Its versatility can spice up formal looks and make informal styles seem less casual. Men hats are a great tool to leave one's indelible mark on the social realm.

read more ........




Hat
date posted: 07-6-2015
Hat
A hat is the most significant accessory you can ever have. They can be worn on all season and on every occasion. A hat can be of any given, type, color, or texture. It can be a stately fedora, a gentlemanly bowler or even a quirky boater hat. If the idea of donning a hat interests you then you should consider purchasing one from your nearest hat store. hats is one such hat store that you should consider.hat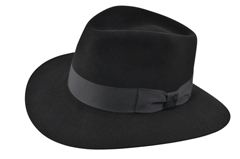 s.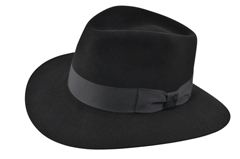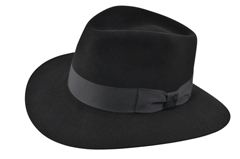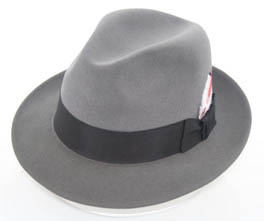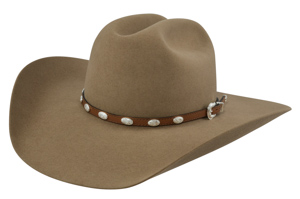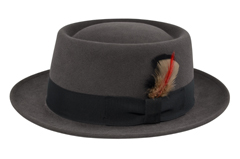 read more ........







Mens Dress Hats

To be well dressed in a crowd of people is to be distinctive and attractive. Every man wishes to be a cut above the rest. The only way he can do that is by being different. One's sense of style can set one apart, provided one has the right accessories at one's disposal. Mens dress hats are appropriate and stylish accessories for every season.

read more ........







Men's Caps

If you feel that men's hats are not up your sleeve, you can always opt to wear men's caps instead. These caps are for the fun loving individuals who do not want to appear too formal. Men's caps are an informal approach to spicing up your look. These caps not only keep you warm but also add to your special vibe.

read more ........







Men's hats

If you feel than a cap is far too informal for your classic sense of style then possessing men's hats will help you go a long way in terms of appeal. Men's hats are perfect excuse for adding that dash of classic style to one's informal attire. Nothing can spice up your outfit faster than putting on a fedora or even a bowler hat.

read more ........







Hat Store

Consider this scenario – you have a themed party to go to in 3 hours and you do not have anything to wear. The theme is classic vintage and putting together an outfit might cost you a lot. In any case, you need not worry. Having a hat store close by will solve all your problems.

read more ........




Caps

date posted: 05-25-2015




Caps

Life without caps is downright unimaginable. These are perfect accessories for days you want to look chic without the effort of dressing up too much. Caps serve simple purposes of covering our head and protecting us from the heat and the weather conditions. A number of caps exist in the market catering to the different seasons of the year.

read more ........







Military Cavalry Hats

If the idea of rocking military motifs in everyday clothing is what you live for, then your outfit is incomplete without military cavalry hats. These hats are in such a rage right now! These wide brimmed hats are just what you need to complete your official uniform or to add that spin to your costume.

read more ........







Summer Hats
With the harsh summer sun, waiting to shine down upon us, it is time to prepare for the unpredictable season. Summer clothes shopping must include shopping for summer hats. Wide brimmed hats of lightweight material will go a long way in keeping you look stylish and protect you from the sun.

read more ........







Summer Caps

The scorching heat of the summers demands a befitting protection for your visage. While the easiest way to avoid the heat is to stay indoors, not everybody can bank upon this option. Thus, it is essential to purchase enough summer caps to get you through the season. Summer caps protect your head from the heat and keep it cool, while you are mobile performing your duties across the city.




read more ........







Military Hat

If you're a strapping gentleman of the military or just someone who appreciates the military styling, you should also have a special place in your heart for a military hat. A military hat is an extremely distinctive headgear. From the admiral's hat to the brigadier's cap, each and every military hat lends a distinctive machismo.

read more ........




Miller Hats has been in the hat business for over 30 years, are family owned and operated, and committed to providing our customers with quality hats and unsurpassed service. Miller Hats sells only those hats that meet our superior standards; and will therefore provide you, the customer, with years of wearing pleasure. We stock an abundant selection of all your favorite Cowboy Hats, Fedora Hats, Safari Outback Hats, Western and Military and Cavalry Hats and Caps, Fur and Leather Hats, Derby , Top Hats, Skimmer Hats. Miller Hats offers an extensive selection of Cowboy Hats, whether your first choice is an Old West, Gambler or Outback Western Hat. Order online, by telephone or mail.