Boater Hats by Miller

Mens Hats
04-26-2021
The Boater Hat - One of the most popular hats since the 1910's is the famous Boater Hat or Skimmer Hat. At the time, the Boater hat is considered as one of the most dressy of the straw hats, thoroughly suitable for evening and the more formal occasions and still preferred by some for all around wear. These are hard or stiff straws and also referred to as "Skimmer hats", "Sailors" or "Boaters". The hat comes with a flat top crown, is made out of sennit straw, it has a floating hat band and it's imported from Italy. The hat is also styled with a 2" club stripe band Navy and red stripes.
Nowadays you can see the boathats used in sailing events, rowing events, kentucky derby events, great Gatsby party events, period-related theatrical and musical performances, or even in political events.
Order your Classic Genuine Boater Hat imported from Italy, itme is available and ready to ship!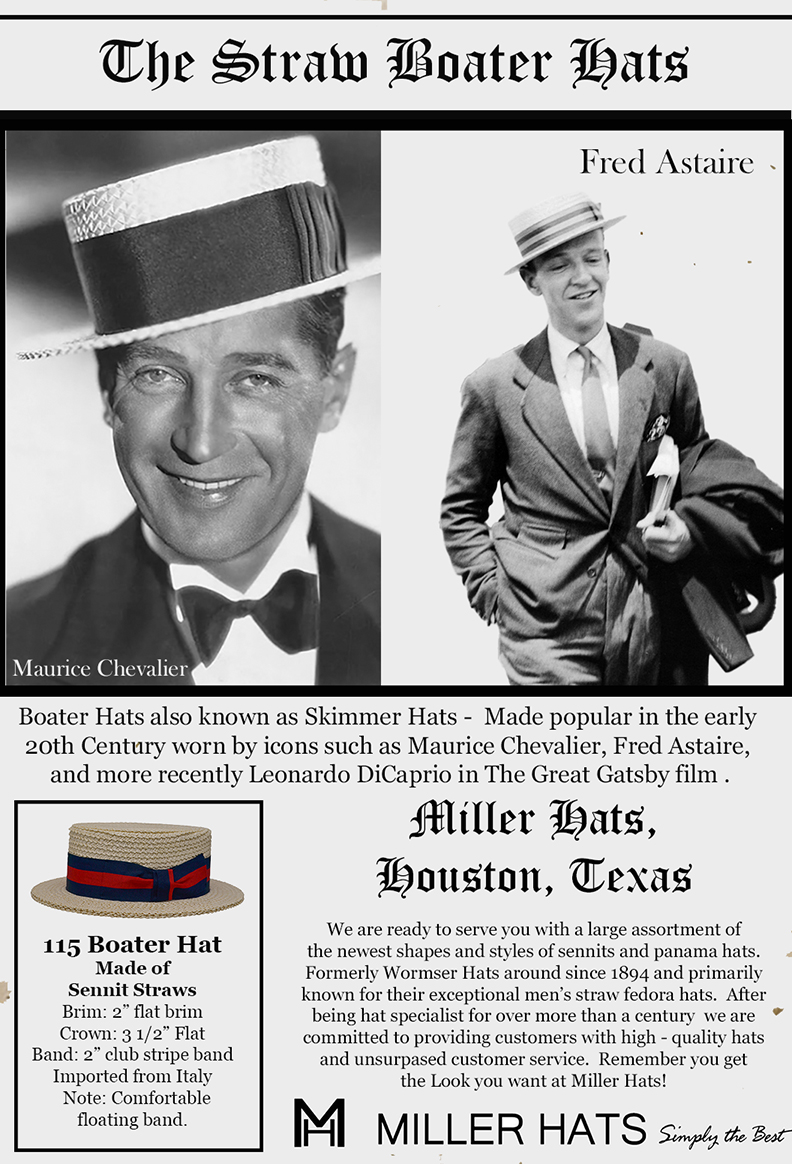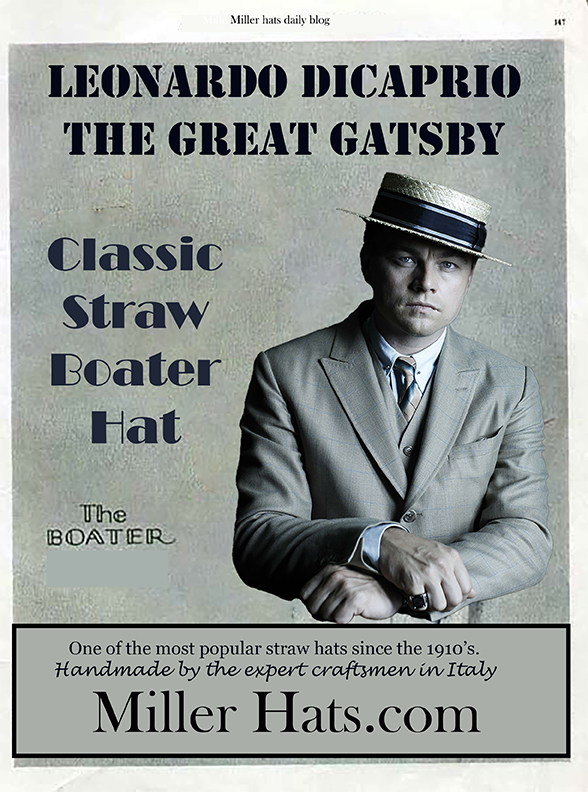 ---

Miller Hats has been in the hat business for over 30 years, are family owned and operated, and committed to providing our customers with quality hats and unsurpassed service. Miller Hats sells only those hats that meet our superior standards; and will therefore provide you, the customer, with years of wearing pleasure. We stock an abundant selection of all your favorite Cowboy Hats, Fedora Hats, Safari Outback Hats, Western and Military and Cavalry Hats and Caps, Fur and Leather Hats, Derby , Top Hats, Skimmer Hats. Miller Hats offers an extensive selection of Cowboy Hats, whether your first choice is an Old West, Gambler or Outback Western Hat. Order online, by telephone or mail.