Straw Pith Helmet Hats by Miller

Mens Hats
04-16-2021
The pith helmet is also known as the safari helmet, sun helmet, or salacot, the original pith helmet is a lightweight cloth covered helmet made of sholapith (spongy material). This pith helmet was worn primarily by European travelers and explorers, in the varying climates found in Africa, southeast asia and tropical countries.
Recently the pith helmet took the shape of a more functional helmet. The helmet is nowadays made out of various materials including toyo straw. Miller Hats carries the Straw pith helmet perfect for gardening, hiking, safari and other outdoor activities.
The hat is made out of twisted toyo straw, it comes with a 2 ½" brim and it has a one size fits most velcro strap. Adjustable velcro strap keeps the helmet away from direct contact with your head like the pith helmets in the tropical British Empire.
The straw material helps keep the head relaxed and cool. They are widely used by the Philippine revolutionary military and are still used by the US postal Service. This style is often used by the U. S. Postal Service carriers and for good reason it's a great sun blocker with just the right ventilation.
Item In Stock ready to ship TODAY!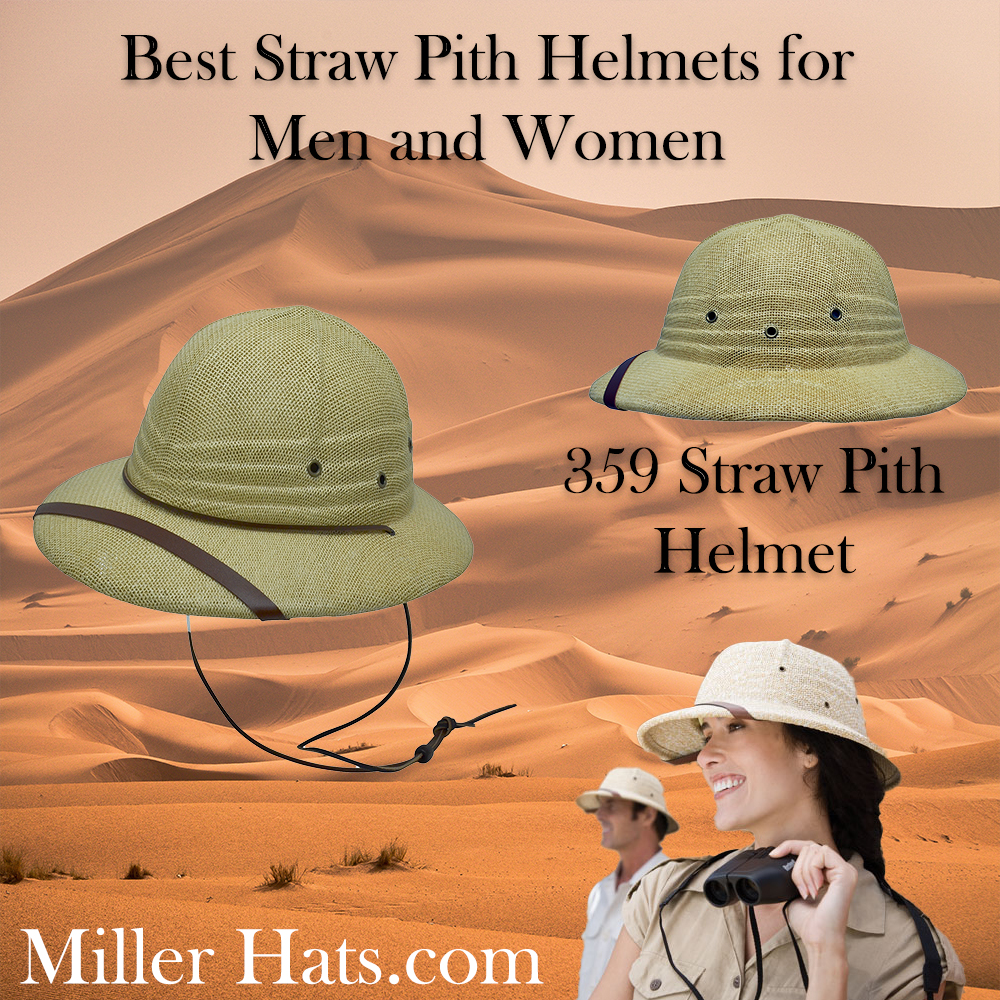 ---

Miller Hats has been in the hat business for over 30 years, are family owned and operated, and committed to providing our customers with quality hats and unsurpassed service. Miller Hats sells only those hats that meet our superior standards; and will therefore provide you, the customer, with years of wearing pleasure. We stock an abundant selection of all your favorite Cowboy Hats, Fedora Hats, Safari Outback Hats, Western and Military and Cavalry Hats and Caps, Fur and Leather Hats, Derby , Top Hats, Skimmer Hats. Miller Hats offers an extensive selection of Cowboy Hats, whether your first choice is an Old West, Gambler or Outback Western Hat. Order online, by telephone or mail.