Miller Casual Straw Hats

Mens Hats
04-12-2021
Miller Casual Straw Hats are available in a variety of styles and materials.
The Bailey Raindura Casual Straw Hats are the perfect option for any Outdoor activity. Weather you are planning to go on a trip or whether you are just exploring the outdoors. Our Casual hat collection is designed to protect outdoor enthusiasts from the sun, heat or rain. In the summer time you can wear the Raindura straw hats if you are fishing, hunting, golfing, hiking, or any outdoor activity. Our goal is to get you the look you want even when enjoying the great outdoors.
Finally the Bailey Raindura straw hat - a revolutionary thermosetting yarn is hand woven inside a paper fiber straw hat body. The hat is then blocked and treated with an ultra light yet extremely effective water repellent coating. The results is the most durable, shape retentive, water repellant paper straw hat on the market. Let it rain!
Items in Stock ready to ship TODAY!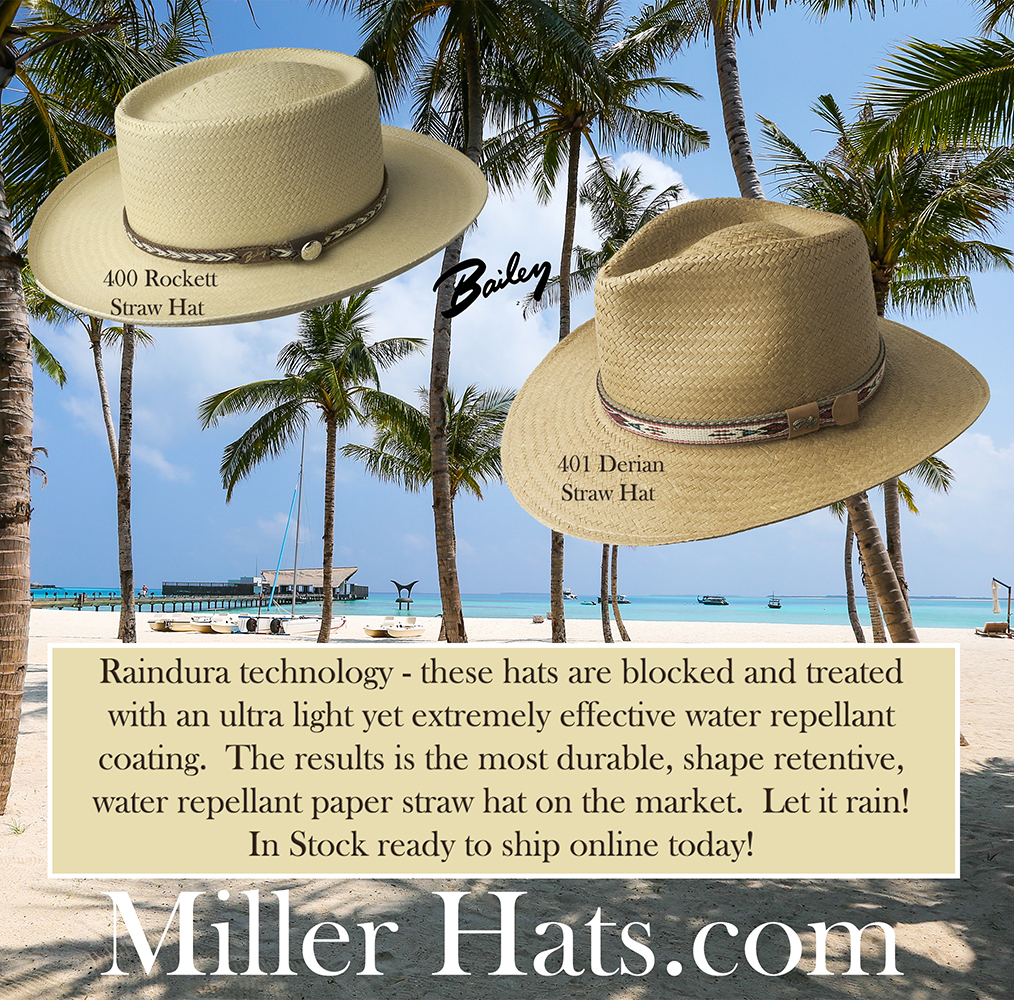 ---

Miller Hats has been in the hat business for over 30 years, are family owned and operated, and committed to providing our customers with quality hats and unsurpassed service. Miller Hats sells only those hats that meet our superior standards; and will therefore provide you, the customer, with years of wearing pleasure. We stock an abundant selection of all your favorite Cowboy Hats, Fedora Hats, Safari Outback Hats, Western and Military and Cavalry Hats and Caps, Fur and Leather Hats, Derby , Top Hats, Skimmer Hats. Miller Hats offers an extensive selection of Cowboy Hats, whether your first choice is an Old West, Gambler or Outback Western Hat. Order online, by telephone or mail.