Miller Bucket Hats

Mens Hats
04-2-2021
The bucket hat was first invented in the 1900s as a purely functional headwear accessory to protect the farmers and fisherman from the rain, cold or heat. Traditionally, the bucket hat has been sported by fishermen - that is why it is also known as a fishing hat and it was also worn by farmers. The bucket hat is a small brim with a floppy brim to protect your eyes and face from the sun. It was also very popular because it could fit inside a coat pocket. The floppy hat was made of heavy duty cotton fabrics such as canvas, denim, or thick wool.
In the 1940s the military troops started using a bucket hat in olive drab cotton fabric to protect the troops from weather conditions. Later on this hat is better known as a Boonie Hat used currently by Troops all over the world and the US.
In the 1960's the bucket hat became a more fashionable piece. The hat is adopted by many but especially the Irish and English. This popular men accessory is worn in tweed, plaid and houndstooth patterns and it's known as the "Irish walking hats".
But it's not until the 1980s that the hip hop community really makes this hat a great comeback. This time the bucket hat is more popular because of fashion trends and not just functionality. Rappers and hip hop artists started wearing fashionable bucket hats and they became extremely trendy in the rap community and remained part of the street fashion through the 1990's. The popularity of the bucket hat is due primarily to the fact that the artist started wearing the hats on album covers, music videos, magazines, interviews, and every day.
Currently, the Bucket hats are available in a variety of brands such as Stetson, Kangol, and Miller private labels. They are made in a variety of materials such as cotton, linen, polyester, nylon, and waterproof materials. In patterns, plaids, patterns, and a great variety of colors.
Miller Hats understands the importance of selling a well crafted bucket hat that can withstand the extreme weather conditions of the outdoors and also look fashionable. Therefore, we have looked for top quality suppliers of bucket hats. We have found the best quality materials for the best price. Many of the bucket hats we offer are made in the USA some are imported from a variety of countries.
Order your Casual Hat online Anytime! Over 1000 styles In Stock to choose from.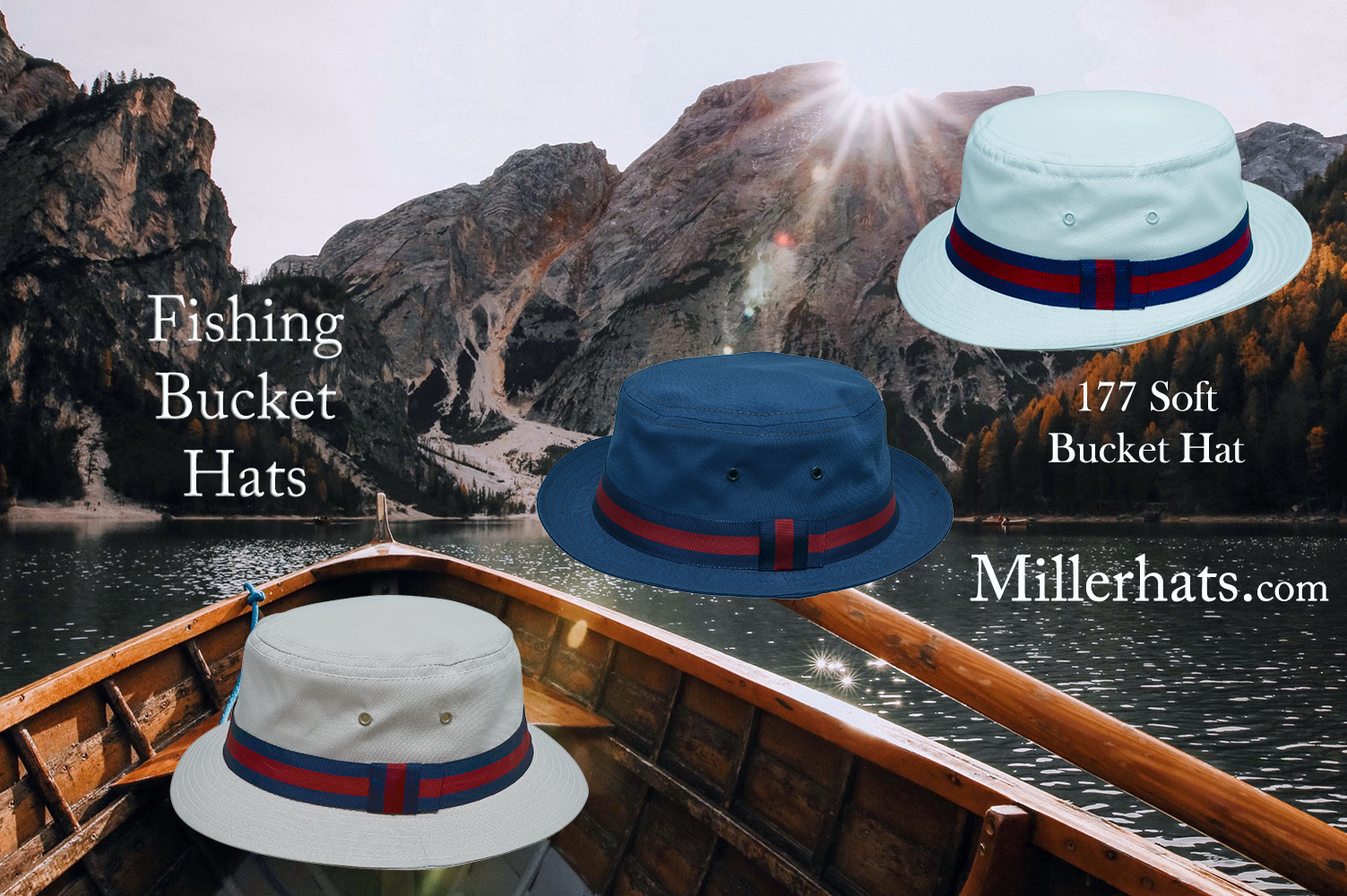 ---

Miller Hats has been in the hat business for over 30 years, are family owned and operated, and committed to providing our customers with quality hats and unsurpassed service. Miller Hats sells only those hats that meet our superior standards; and will therefore provide you, the customer, with years of wearing pleasure. We stock an abundant selection of all your favorite Cowboy Hats, Fedora Hats, Safari Outback Hats, Western and Military and Cavalry Hats and Caps, Fur and Leather Hats, Derby , Top Hats, Skimmer Hats. Miller Hats offers an extensive selection of Cowboy Hats, whether your first choice is an Old West, Gambler or Outback Western Hat. Order online, by telephone or mail.