Men's Coconut Straw Hat

Mens Hats
04-25-2022
The favored "rustic look" style effect of the genuine coconut straw hat results from its distinctive braid pattern and its rich natural color tone. The comparative boldness of the braids shown in the coconut straw hats has made them widely accepted summer headwear for casual and sport clothes as well as for some dressier outfits. In the language of fashion, it can well be called a "town and country hat". Some folks call Coconuts "Sam Snead hats" after the famous golf champ, who is always wearing one in action.
The Miller Coconut straw hat collection comes with a leather sweatband. It offers a variety of crowns, a variety of brim sizes and many colorful hat bands. Items are in stock ready to ship. Order your hat TODAY!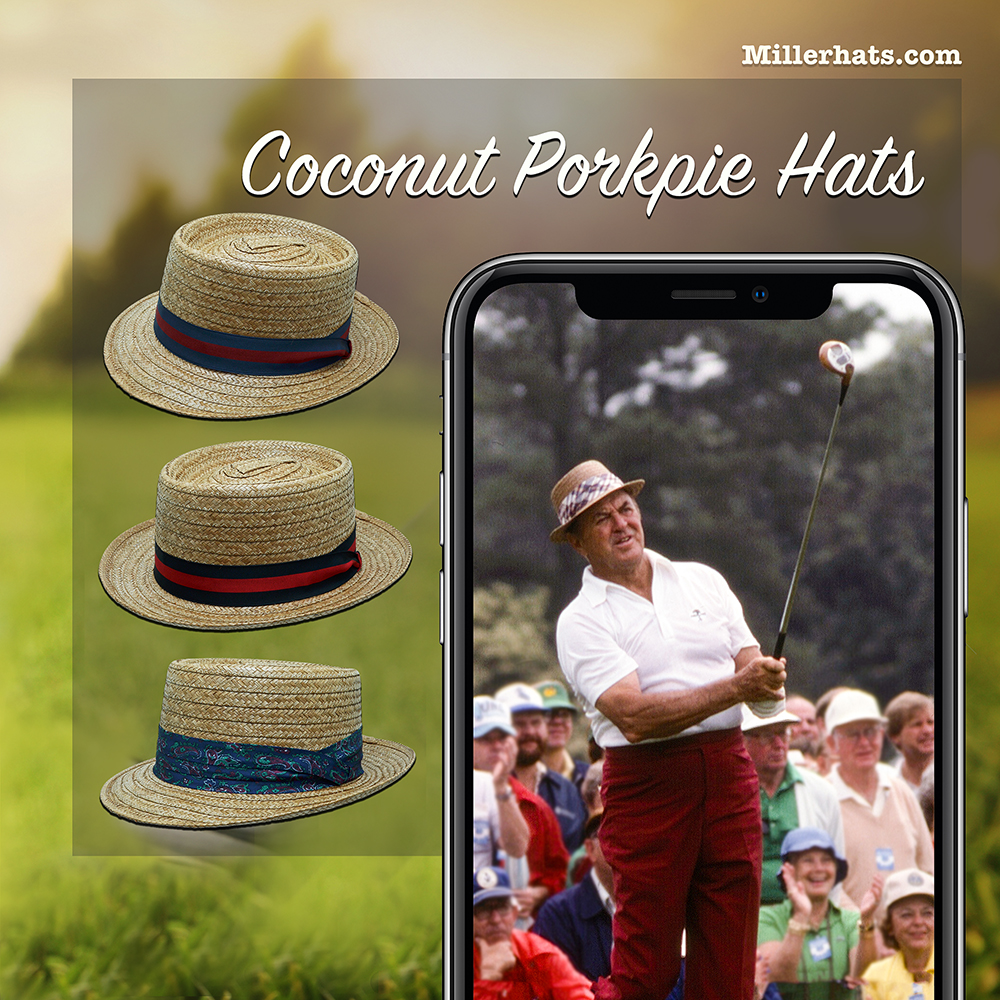 ---

Miller Hats has been in the hat business for over 30 years, are family owned and operated, and committed to providing our customers with quality hats and unsurpassed service. Miller Hats sells only those hats that meet our superior standards; and will therefore provide you, the customer, with years of wearing pleasure. We stock an abundant selection of all your favorite Cowboy Hats, Fedora Hats, Safari Outback Hats, Western and Military and Cavalry Hats and Caps, Fur and Leather Hats, Derby , Top Hats, Skimmer Hats. Miller Hats offers an extensive selection of Cowboy Hats, whether your first choice is an Old West, Gambler or Outback Western Hat. Order online, by telephone or mail.