Kangol Baseball Caps

Mens Hats
05-19-2021
The traditional American baseball cap is a soft cap with a stiff visor, it is typically adjustable at the back thanks to a plastic, velcro or elastic band. They derived the style from earlier brimmed hats popular in the late 19th century, including the famous deerstalker's cap worn by Sherlock Holmes.
They made the earliest baseball caps in wool materials and primarily baseball players wore them in the mid too late 19th century. Baseball players were free to wear any type of brimmed hat to keep the sun out of their eyes. Many players wore soft and hard cap styles. Later, in the mid-1940s, the baseball teams provided the players with a baseball cap to wear with the team's logo.
Nowadays, the baseball caps are not only worn in the baseball fields. Many wear them as a fashionable statement. Many actors, films, singers and pop culture made the standard baseball cap popular. Today, they wear the baseball cap to show support for a team, as a fashion statement or to get a message across.
The Kangol 506 Wool Flexfit Baseball Cap has a closedback, fitted athletic baseball cap made from stretch twill fabric. You can wear this cap in any climate or time of the year, the flexfit sweatband makes it easy to wear and comfortable all day.
The Kangol 505 Baseball cap has been around in the Kangol line for many years. The ventair pattern allows ventilation air to flow for ultimate comfort in spring & summer weather. This Kangol baseball cap comes in a fitted style, not adjustable.
Order your baseball cap TODAY!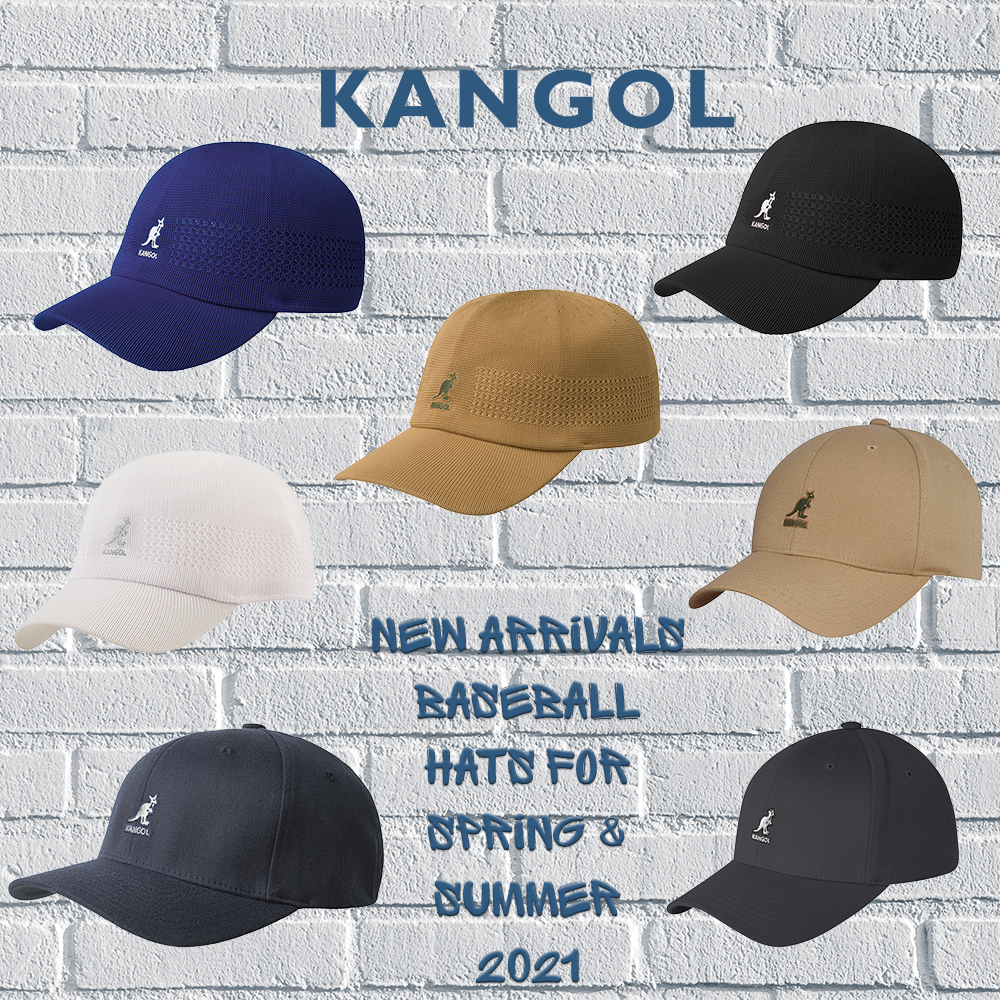 ---

Miller Hats has been in the hat business for over 30 years, are family owned and operated, and committed to providing our customers with quality hats and unsurpassed service. Miller Hats sells only those hats that meet our superior standards; and will therefore provide you, the customer, with years of wearing pleasure. We stock an abundant selection of all your favorite Cowboy Hats, Fedora Hats, Safari Outback Hats, Western and Military and Cavalry Hats and Caps, Fur and Leather Hats, Derby , Top Hats, Skimmer Hats. Miller Hats offers an extensive selection of Cowboy Hats, whether your first choice is an Old West, Gambler or Outback Western Hat. Order online, by telephone or mail.