Casual Hats for men

Mens Hats
08-19-2021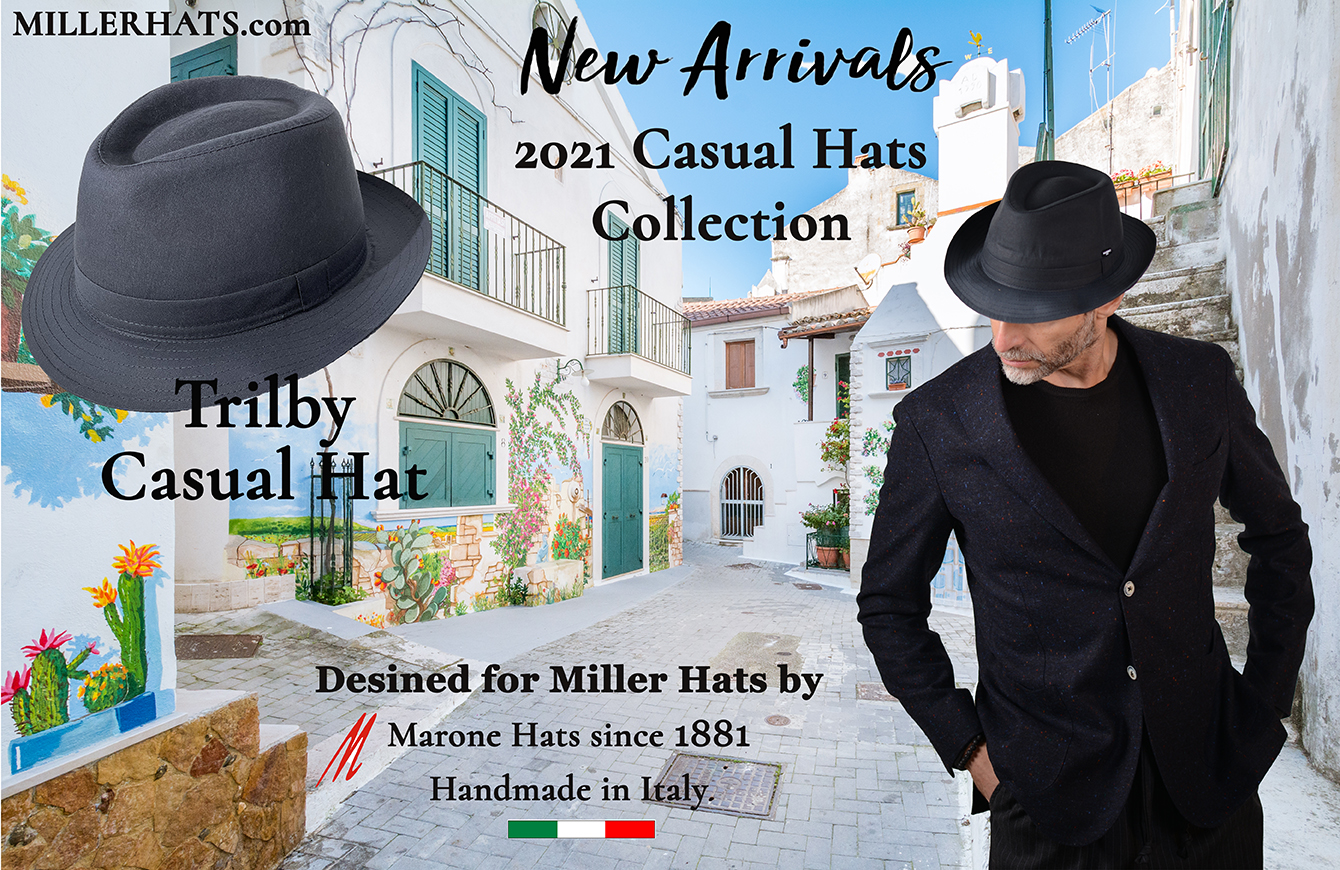 Style Name: 445 Trilby Casual Hat
Material: Twill Cotton Material
Crown Height: 4"
Crown Style: Centerdent
Brim Size: 2" approximately
Brim Style: Snap Brim
Color: Jeans
Sizes: 6 ⅞ - 7 ⅞
Price: $70.00
Note: Handmade especially for Miller Hats by Marone Hats in Italy
Available In-store ONLY
Visit 13559 Bammel N. Houston Rd., Houston, Texas 77066
Hours: Tuesday - Friday 10:00 am - 5:00 pm, Saturday 10:00 - 4:00pm,
Closed Sunday & Monday
281-587-2295
---

Miller Hats has been in the hat business for over 30 years, are family owned and operated, and committed to providing our customers with quality hats and unsurpassed service. Miller Hats sells only those hats that meet our superior standards; and will therefore provide you, the customer, with years of wearing pleasure. We stock an abundant selection of all your favorite Cowboy Hats, Fedora Hats, Safari Outback Hats, Western and Military and Cavalry Hats and Caps, Fur and Leather Hats, Derby , Top Hats, Skimmer Hats. Miller Hats offers an extensive selection of Cowboy Hats, whether your first choice is an Old West, Gambler or Outback Western Hat. Order online, by telephone or mail.