Bailey Wool Felt Hats

Mens Hats
01-5-2022
The Elite wool felts by Bailey Hats start with 16 micron sheep's wool, the finest available. They give this twice the carding action and wet felting to bring this luxury wool to life. No shellac is used to preserve the softness. A special brim and crown sanding is performed by skilled hat makers using proprietary processes to create and retain the world's finest feeling wool felt ever. Elite stiffened wool felts have an added 'hand cooked' shellac to provide a stiffness like hats were made when Bailey started in 1922. This Elite Process applies to the Colver hat style and other fashionable wide brims in our collection.
The Litefelt Bailey Hat is a revolutionary process that takes a natural unstiffened premium wool felt hat and treats it with a water repellent and shape retentive proprietary process. This makes the LiteFelt® hats one of the most popular styles this season. This is a great combination of style and function. This is our best selling finish and is only made in America. The Litefelt hats include the Tino, The Blixen, and The Curtis and a few others in our collection.
Many colors and sizes to choose from, visit our store front location at 13559 Bammel North Houston Rd., Houston, Texas 77066. Opened Tuesday - Friday 10:00am - 5:00 pm, Saturday 10:00am - 4:00pm. CLOSED Monday & Sunday.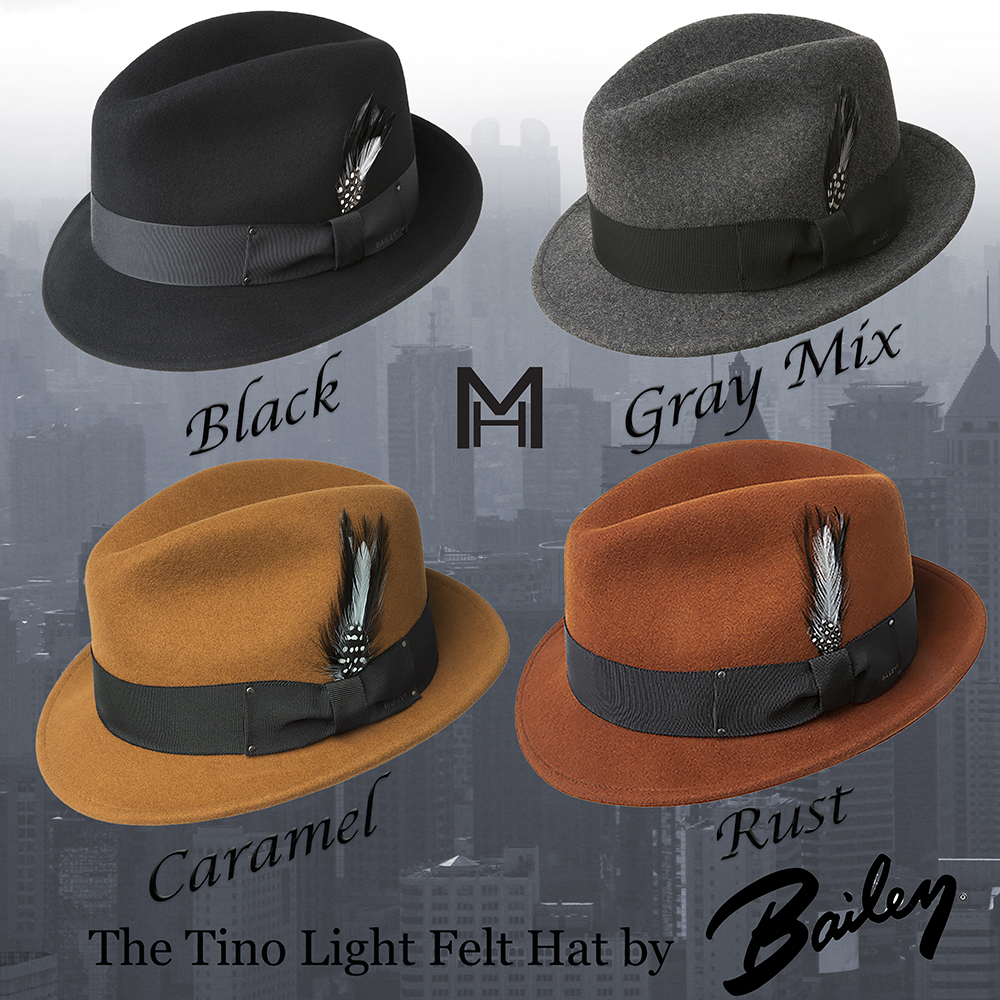 ---

Miller Hats has been in the hat business for over 30 years, are family owned and operated, and committed to providing our customers with quality hats and unsurpassed service. Miller Hats sells only those hats that meet our superior standards; and will therefore provide you, the customer, with years of wearing pleasure. We stock an abundant selection of all your favorite Cowboy Hats, Fedora Hats, Safari Outback Hats, Western and Military and Cavalry Hats and Caps, Fur and Leather Hats, Derby , Top Hats, Skimmer Hats. Miller Hats offers an extensive selection of Cowboy Hats, whether your first choice is an Old West, Gambler or Outback Western Hat. Order online, by telephone or mail.